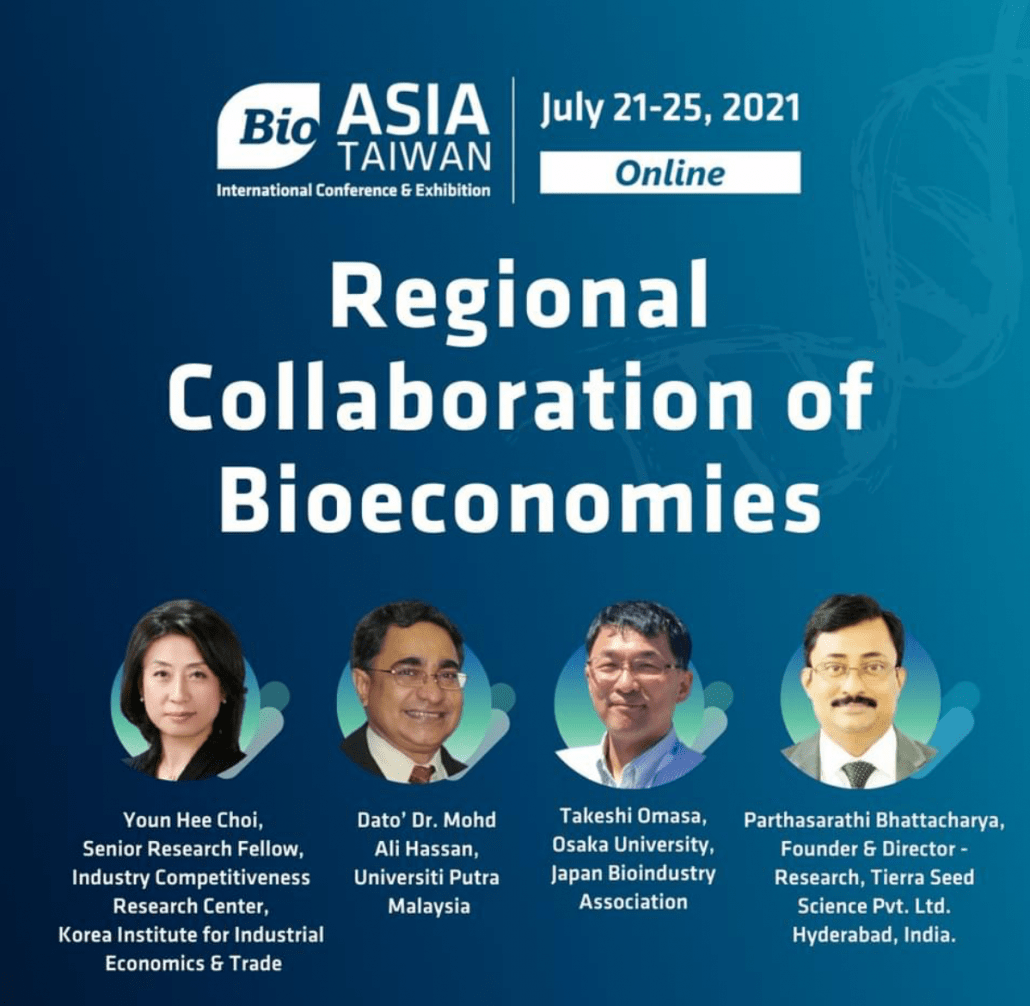 Dr. Parthasarathi Bhattacharya, COO, M/s. Tierra Agrotech Private Limited, gave an insightful speech on "Agri Biotechnology Opportunities and Challenges – an India Perspective" among an audience of 1,450 key opinion leaders, government ranking officers, and industrial experts at BIO Asia-Taiwan 2021, where more than 28 counties from 4 continents participated.
The wise speech about Regional Collaboration of Bio economies by Dr. Bhattacharya enlightened the scientific minds and also the non- scientific fraternity audiences, who were educated about the various implications of the coining of Biotechnology and economics.
Dr. Bhattacharya was deeply admired and thanked by Dr. Johnsee Lee, the Chairman of BIO Asia-Taiwan 2021, Dr. Herb Wu, the Chairman of Taiwan BIO (Bio Industry Organization), and the members of the Organizing Committee of BIO Asia-Taiwan for sharing his thoughts in the Session on Regional Collaboration of Bio-economies.